I continue moving ahead with the E-M1X article, including another hands-on session. No surprises, but no image samples either: one night is just not enough.
This is not much of a problem, though, at least not in most cases: there are quite many image samples on the Web, and some of them can be useful — if you know how to look at them.
There is, however, one area where I could use some help from an owner (or owners) of an E-M1X: measuring the effectiveness of image stabilization. This is a serious effort: it takes 300 or so frames per one focal length, and I'm doing the data processing; more about this project in a few days.
In the process of gaining familiarity with this camera, I just arrived to one of the really interesting places: the handheld version of sensor-shift High Res mode. While the tripod version remains unchanged (it used to work very nicely, thank you), the handheld one is something entirely different, and I need some time to understand it plus some image samples to see how effective it is. Sorry, no instant gratification.
There is a side effect to these efforts: an update to E-M1 Mk.II High Resolution Mode and its sequel.
Picture of the Week: the tin rooftops of Paris, as seen from the Notre Dame bell towers, 1981. This was my first visit to Paris (thank you, U of DE!), and the only one when I had time to do some sightseeing.
Minolta xD-5, 28 mm F/2.8 Tokina lens
Kodachrome 64 processed by Kodak
Scanned by ScanCafe to 6 MP; restored in Paint Shop Pro 21
Scan Cafe turned out a disappointment, especially with Kodachromes; even those looking good when optically projected, turned out too contrasty, dark, and grainy in scans. See the reduced whole frame or a 1:1 fragment of the original scan.
Update: A few days after I posted this, the Notre Dame was on fire. We all lost something.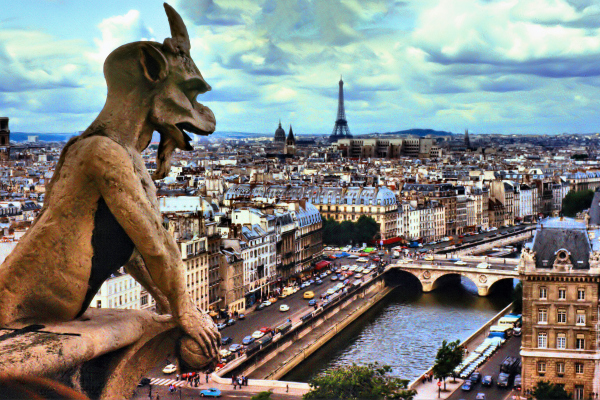 The Pocket story continues. Remember the GPD Pocket 2 mini-laptop I wrote about last August? I was hoping to get one, but still haven't made my mind, as things got more interesting lately: not only did Pocket 2 get a real competition (the One Mix 2S, with up to four times the storage!), but both companies upgraded their products to a faster processor just a few weeks after introduction.
Besides, while not a speed demon, my original GPD Pocket is still doing just fine (the text also has been updated). Maybe I can wait a bit longer, until the dust settles (not to mention a backlit keyboard)?
It's the U.S. law now: an executive order of President Donald Trump sets the new, legal and official value of pi to exactly 3. This may turn out to be the biggest (and most overlooked) legacy of this presidency.
So you've been complaining about my Picture of the Week becoming too predictable? How about this one then, shot a few minutes before sunrise over the treetops in Tikál, Guatemala (2000).
This must have been one of the last rolls of film I've used, before going fully digital later that year with the Olympus C-3000: 1/1.7", 3 MP. Never looked back.
Minolta 600si, 28-135 mm Tamron zoom
Kodak Royal Gold 200 negative processed by Ritz Camera
Nikon Coolscan V ED film scanner
Heavily postprocessed in Paint Shop Pro 21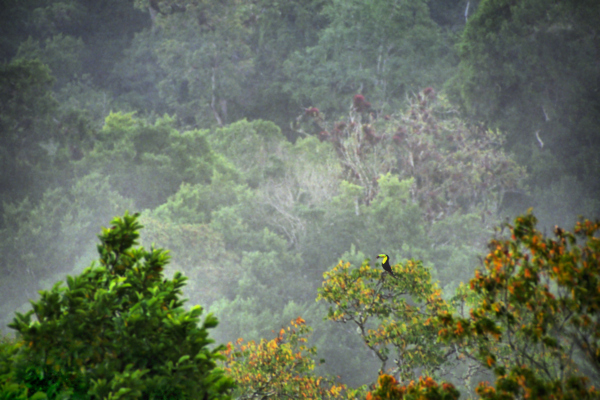 More progress on the E-M1X front,
but not necessarily the kind I expected. The more familiar I'm getting with this camera, the more I tend to see it as a dead-end path of evolution. With all that great technology (some of it nothing short of brilliant), the effort is largely wasted: there is an elephant in the room, and his name is
Dual Grip
. Bigger, better-polished stone tools.
Refer to my brief note on multi-aspect sensors. Whoever does this right first, will send vertical grips the way of the dodo, where they belong.
Do not misunderstand me: this camera is loaded with technological excellence; the controls have been tweaked just the right way (I'm done with that section, too); it's just this stupid Jumbo, with his tiny, beady eyes...
Oh, well. Give me a few more weeks.
I've been quite busy lately, among others, collecting information on the Olympus E-M1X, just made available, in the U.S. at least. Moving ahead...
The E-M1X by Olympus is here — or will be shortly, announced just last week (see the press release).
No, this is not E-M1 Mk.3, a successor to the Mk.2 flagship, but rather the first model in yet another line of OM-D cameras, concurrent with the E-M1 (and, to some extent. competing with it as the second pro option).
My first impression is somewhat underwhelming. The specs, as good as they are, show rather incremental improvements from E-M1 Mk.2 (with some increments, admittedly, quite significant), and I have no doubt that the make and finish quality at least match that camera. Still, nothing to knock your socks off.
The new form factor comes at a considerable expense in terms of body weight and size. The body is priced in the U.S. at $3000 (compared to $1500 for the E-M1 and $2000 for Mark II).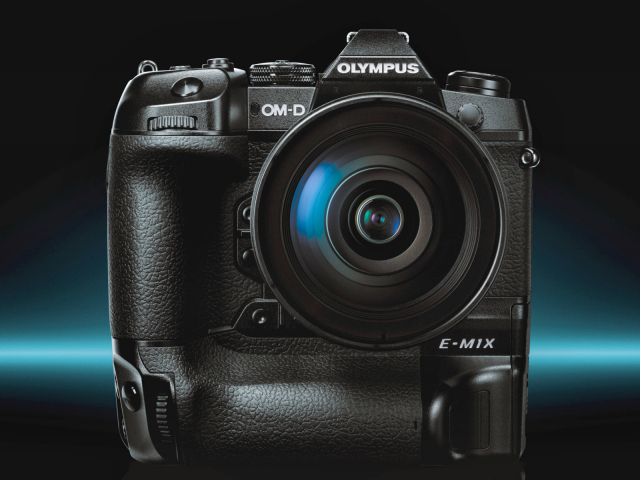 Promotional picture © 2019 by Olympus Corporation
The only obvious new feature is the built-in vertical grip, with some of the controls duplicated for shooting in the portrait orientation (and with room for two batteries).
While it may be argued that this puts E-M1X in the "pro gear" league, it also almost doubles the body weight. For some users (including myself) this may be a deal-breaker. Some people will just love this camera; others will remain indifferent. Only if the first group is large enough, it will make the camera commercially viable (assuming it does not undercut sales of the E-M1).
Frankly, I doubt this will happen. Still, I may be wrong on this, and I hope I am. Olympus has been in this business for 100 years, and I assume they did some market research before jumping in.
For more information and some related thoughts, see my upcoming E-M1X article — at the moment a mere stub, but under vigorous development.